This is a fantastic project, I only wish more companies/countries would engage in this practice. Would do wonders for the shortage of social housing for example.
CHINDIA ALERT: You'll be living in their world, very soon
A Chinese company recently built 10 full-sized houses using a giant printer.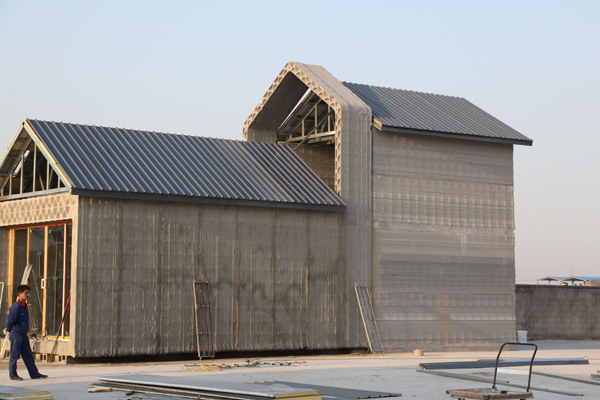 The detached, one-story houses now standing in the Shanghai Hi-Tech Industrial Park, in the city's Qingpu district, look like ordinary buildings. But they were "printed out" in less than a day with "contour crafting", commonly known as 3-D printing technology.
'Mirror' perfect fit for shoppers  Four huge printers measuring 32 meters long, 10 meters wide and 6.6 meters tall were used to make the houses, which were built layer by layer.
"It's not only cost-effective but also environmentally friendly," said Ma Yihe, inventor of the printers, who is also president of the Shanghai Winsun decoration and design company.
"Unlike traditional construction, the new technology doesn't produce any waste," said Ma, who has been working in the 3-D printing construction industry for 12 years.
The materials used to make the houses are a mixture of quick-drying…
View original post 63 more words